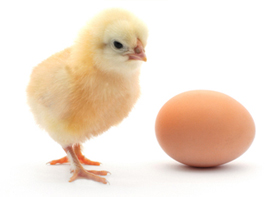 Established in 1825 The Old Farm has a long and reputable history. Once set up as a horsemen station, we have transformed this estate into a haven for all farm animals, big and small. We specialise in the sale and distribution of free range eggs and offer wholesale and retail services.
The leafy surrounds and rolling mountains of Happy Valley provide acres of open space for our chooks to roam freely.
The Old Farm is family owned and operated by Diego and Georgia. We have intertwined the traditional with the modern to bring you a service that ensures that the best quality produce is delivered straight to your door, fresh and ready to eat.
Our chickens are pastured and free to roam the beautiful and luscious surrounds of Happy Valley located only 95 kilometres north of Melbourne.
The Old Farm Happy Valley
2863 Whittlesea-Yea Rd
Flowerdale (Hazeldene) VIC 3658
Australia
About Our Chicken Feed
Our free range chickens are fed with the finest quality organic materials that are free of soy, GMOs, pesticides, herbicides, antibiotics and medications.
Below is an ingredient chart provided to us by Country Heritage Foods upon our certification that lists all ingredients in our food.
Download the original certificate here.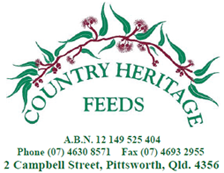 Certification Number: OPO15 – SM
Date: 22 October 2014
TO:
Contact Person
Diego, Georgia, Chris & Mirella
COMPANY:
The Old Farm, Happy Valley Email

ADDRESS:
2863 Whittlesea –Yea Road
Flowerdale (Hazeldene) VIC 3658
PRODUCT:
Organic Free Range Soy Free Mash
CHF CODE: OPO15 – S M
TYPE: Certified Organic
PHONE:
0425 837 767 (Diego)
0409 985 280 (Georgia)
0448 414 020 (Chris)
03 9844 1035 (Mirella)
Organic Barley
Organic Sorghum
Organic Wheat
Organic Chick Peas
Canola Meal
Meat and Blood Meal
Fish Meal
CRUDE PROTEIN
CRUDE FIBRE
SALT
COPPER
SELENIUM
CALCIUM
PHOSPHORUS
Organic Free Range
Soy Free Mash
18%
4%
0.2%
7.42 mg/kg
0.38 mg/kg
3.5 – 5%
0.3 – 1.0%
MICRO INGREDIENTS:
Including Salt, lime, Enzymes, Vitamins and Minerals. We are Certified Organic with ACO, adhere to diet requirements and processes, and undergo annual audits to maintain our Certification 10607P. Please note this formula is compliant to AS6000 Organic Standard.
Should compliance be required to the export national standard alterations will need to take place to this ration to ensure compliance. Please confirm with your certifier.